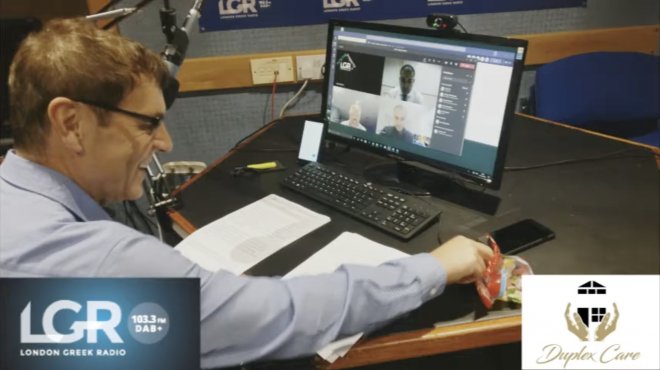 Financial Adviser Vishal invited on 'Talking Property' radio show
Wednesday 28 October, 2020
Vishal Gulrajani invited on 'Talking Property' radio show to discuss current property market
Thomas Oliver's Mortgage Broker and protection specialist, Vishal Gulrajani was a guest on London Greek Radio's Talking Property Show on the 22nd October, with Karl Knipe owner of King's Group and some industry experts.
Qualified property panel join Talking Property show on Zoom
Vishal and the other guests joined the radio show via Zoom. The panel included conveyancing expert Mario Pitzioris, National Sales Director at Simplify. Also Paul Shamplina an expert on eviction, landlord and tenant issues, founder of Landlord Action who has spent over 25 years in the legal field helping landlords and letting agent with problem tenants. Paul features on the Channel 5 show 'Nightmare Tenants, Slum landlords.'
Areas of discussion on the Talking Property show
The radio show posed a variety of different property issues to the panel including:
Why it's taking longer to currently complete mortgages
Why are people being actively encouraged to move when it's so difficult to get a mortgage deal
Will everyone who wants to move complete before the stamp duty holiday ends
Could there be a house price crash in 2021?
If you would like to listen to Thomas Oliver's Vishal Gulrajani on Talking Property on the 22nd October, please view the YouTube recording below.
Vishal Gulrajani, Mortgage Broker in Goff's Oak & Cheshunt, Hertfordshire said: 'I was delighted to be asked back on London Greek Radio with such a distinguished property panel to discuss the current buying and selling process. It's interesting to hear the different views of the professionals invited on the show. If you are looking to organise a mortgage soon or if you are currently house hunting, you will benefit from listening to the London Greek Radio – Talking Property show as all the property experts discuss very interesting current property topics.
Vishal Gulrajani, Mortgage Broker in Goff's Oak & Cheshunt, Hertfordshire continued: 'The Thomas Oliver mortgage broking team are qualified mortgage brokers who work with first time buyers, anyone looking to re-mortgage, buy to let investors or home movers. Our mortgage advisors can offer you personalised mortgage advice or insurance protection advice. It's always best to speak to one of our qualified mortgage team for mortgage advice as early as possible so you will be in the best position to navigate the house buying and selling process. Remember all our mortgage consultants are familiar with the current mortgage market so they can work with you to find the best mortgage deal for your personal circumstances. If you want mortgage advice call the Thomas Oliver mortgage broking team now on 01707 872000 for your initial mortgage consultation.'
Your property may be repossessed if you do not keep up repayments on your mortgage.