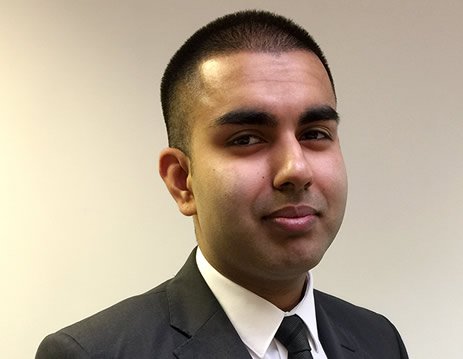 Vishal Gulrajani offers clients retirement and pension planning advice
Friday 19 July, 2019
Thomas Oliver's Vishal Gulrajani offers clients a full financial review
From August 12th Vishal Gulrajani will join our financial adviser team and offer full financial advice, in addition to the mortgage advice Vishal currently provides to clients. If you want a full investment review to understand how much money you will need in retirement and how much income you will generate give Vishal a call on 01707 872000. Our qualified financial advisers can offer financial advice on inheritance tax planning, pension planning and general investment planning so you are in control of your savings and the income you generate in retirement.
'I obtained the Certificate in Mortgage Advice and Practice (CeMAP) at 18 years old so I could help clients choose appropriate mortgage products and protection cover. By 21 years of age I had graduated with a degree in Economics. Since then I have worked helping clients with their mortgage decisions and protection needs, so they make the most of their money and achieve their financial goals. My specialist areas include: Investment and first-time buyer mortgages as well Income Protection and Critical Illness Cover. Having passed the Diploma in Regulated Financial Planning I am now qualified to also offer financial advice on all aspects of financial planning including pension and investment advice. I often get clients coming to see me for a mortgage who are approaching retirement and want pension advice so I am pleased that I will be able to help them in future. This will maximise the service I provide to clients and enable me to complement the mortgage and protection advice I offer.'
Debbie Bell, Sales Manager & Practise Supervisor, Kings Group said:
'We are delighted that Vishal will be joining our financial adviser team and will now be qualified to offer financial advice to anyone looking for retirement planning or investment planning advice. In 2018 the Kings Group, was awarded the Feefo Gold Service award, an independent seal of excellence that recognises businesses, including estate agents and financial planning companies for delivering exceptional experiences, as rated by real customers. Vishal has worked at Thomas Oliver, part of the Kings Group for many years and has built up a loyal client base. His clients are pleased with the mortgage and protection advice he offers so I am sure they will now benefit from his financial advice too.'
In summary…
If you are looking for a full financial review including advice on mortgage products, protection and investments speak to Vishal Gulrajani on 01707 872000. All our Thomas Oliver financial advisers offer a free initial consultation to discuss your requirements before offering you specific financial advice based on your personal circumstances.