Thomas Oliver was established in 2009 in order to offer Wealth Management services our customers. We have run the highly successful Kings Group estate agent business since 1991 with Mortgage and Protection Advisers in each of our branch offices across North London, East London, Hertfordshire and Essex.
Dinko Monev
Mortgage Broker & Protection Adviser in Cheshunt and Goff's Oak
I joined Thomas Oliver's mortgage advice and protection team in February 2018. I decided to pursue a career as a mortgage broker and protection adviser as I am passionate about helping my clients achieve their financial goals and objectives. I always put the client's interests first, and specialise in offering mortgage advice and providing mortgages for first time buyers, clients moving home, re-mortgages or anyone purchasing a buy-to-let investment. I am also qualified to offer commercial mortgage advice.
Career
I have entered the Financial Services sector after working at the Commodity Exchange in London working as a trainee trader.
Qualifications
I hold the Certificate in Mortgage Advice and Practice. I also have a BA Economics degree, which helps me understand how the economy and the property market works.
Interests
I like spending time with my family and friends. I also enjoy watching football.
Comments
I work with the upmost integrity and always focus on my client's requirements. I am passionate about acquiring relevant knowledge and offering my clients excellent customer service. I work hard to build a reputation as a mortgage broker and protection specialist that is synonymous with trust and respect. I will offer my clients thorough and relevant financial and mortgage advice for all their insurance needs, to ensure they find the right protection solution for their requirements.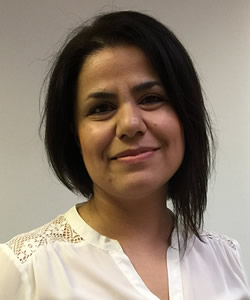 Burcu Kaya
Mortgage & Protection Adviser in Enfield Town, North London
I have been working for more than 3 years now as a Mortgage and Protection Adviser. I believe that my previous experience as a Paraplanner was an ideal foundation for my work as a Mortgage and Protection Adviser.
Comments
While I was working in an Estate Agency that also offered financial services, I realised that Financial Services is the right career path for me. My strengths are attention to detail and good listening skills combined with strong product knowledge while helping my client to find the right deal to suit their circumstances.
Whether it is residential or buy-to-let mortgages or remortgages, when I find the most suitable mortgage solution to my clients, I also help them to protect their families, homes and income.
I am married with a lovely daughter. When I am not working, I love spending time with my family and friends.
Qualifications
I hold a Certificate in Mortgage Advice and Practice (CeMAP). I have a Bachelor degree in Engineering.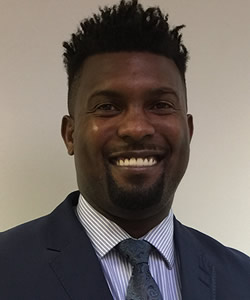 John Pringle
Financial Adviser in Tottenham and Edmonton, North London
My financial career started in 2015 after completing my CEMAP 1, 2 and 3 in 2014.
At the beginning this was a new venture as I was coming from doing 10 years in the Hospitality industry in the UK and Jamaica.
I soon realised that I could use my customer service skills and the knowledge that I had gained from studying business as a way of helping clients throughout their difficult times.
Within the past two years I have been in the top tier of the financial department at Kings Group LLP, winning awards and achieving some of my personal goals.
This has driven me to assist clients in obtaining their financial admissions whether buying their first home, moving homes, releasing equity or protecting their most treasured assets; SELF and LOVE ONES. I will work with you along every step of the journey to ensure that your goals are achieved.
In addition to a work, I have a family at home with two lovely daughters which takes up my free time. I enjoy football, gym, volleyball, music and I like construction work.
My slogan in life is "there is always a solution".
Marian Isciuc
Mortgage & Protection Adviser in Harlow and Church Langley, Essex
I joined Openwork in April 2014 after my previous 6 years working as a personal banker, which was an ideal foundation for my work as a Financial Adviser.
Attention to detail, good listening skills and great empathy are symbols of my appreciation by my clients that helped me build long-term relationships with my growing client base and provide excellent customer service.
Family is really important for me and I try to spend as much time possible with them. Personal activities include travelling and reading. I currently hold a Certificate in Mortgage Advice and Practice and working on achieving Diploma for Financial Advisers.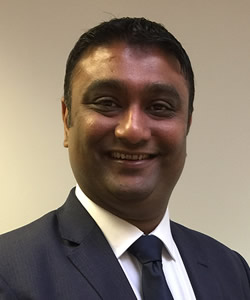 Tej Mehta
Financial Adviser in Enfield Town and Bethnal Green North London
I qualified as an Telecommunications engineer and pursued masters in Business Administration from UK.
Since graduating from university I have worked in all areas of Property business be it buying, selling and developing properties locally and internationally. I passionately believe in financial planning, hence made the decision to specialise in providing impartial mortgage advice in 2016 and I thoroughly enjoy my work. I believe in providing holistic, professional and highly personalised service to help ensure clients meet their financial objectives.
I have experience of sourcing and setting up mortgages for people, from straight forward purchases to complicated multi-property scenarios for private and professional investors alike. I am a trusted professional and my experience also extends to protection planning whether linked to a property purchase or standalone cover. I have in depth knowledge of all forms of cover from life assurance to critical illness and how best to set these up.  Part of this service is linked in with Trust planning which ensures tax efficiency and protection for beneficiaries.
Client satisfaction is the backbone of everything I do; my passion for helping people achieve their dreams comes across in the time I invest with every individual customer and client focus, personable approach to my work and always keen to explore and work with innovative ideas, and take advantage of new opportunities in a changing and challenging environment. With a collaborative approach to work, where all parties work together to achieve a common goal.
Outside the mortgage world, I am an avid reader and an Arsenal supporter. Besides two children who keep me active whilst my cricket kit gathers dust.
Thomas Wheatley
Mortgage & Protection Adviser in Enfield Highway, North London
I started my career in financial services at Cooper and Parks Financial Services after graduating from the University of Essex in 2014. I spent a few months studying and completed my exams at the end of 2014 and have held my position since January 2015. In September 2016 I felt that I needed to move to a new company in order to further my career and joined Thomas Oliver UK.
Comments
Over the past 2 years I have worked with clients from a variety of backgrounds and with different goals. But by placing an emphasis on ensuring that I deliver a solution which fits the individual client I have helped all my clients on their way to achieving their goals.
In my free time I enjoy socialising with my friends and family and a big part of this is playing sport in particular rugby.  
Qualifications
I hold the Chartered Insurance Institute's (CII's) Certificate in Mortgage Advice.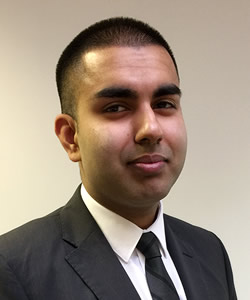 Vishal Gulrajani
Mortgage & Protection Adviser in Goff's Oak and Cheshunt, Hertfordshire
I have worked for a number of years in helping others either protect their loved ones, or making the most of their money and achieving their financial goals. I am currently in the process of obtaining my Diploma in Regulated Financial Planning to help maximise the service I give to clients.
Career
I started my financial services career by obtaining my mortgage qualifications at the age of 18. By the age of 21 I had graduated with a degree in economics from the traditional redbrick University of Reading. Soon after I was recruited by Kings Group and went on to win top mortgage consultant in my first two years before joining our wealth management team.
Qualifications
I hold the Certificate in Mortgage Advice and Practice (CeMAP) and my specialist areas include: Investment and first time buyer mortgages as well Income Protection and Critical Illness Cover. I hold a BA Economics degree which gives me an insight into interest rates and how the housing market works, and have been working on my diploma in regulated financial planning which I will complete later this year.
Interests
I enjoy playing football, tennis and golf. I loves spending time with family and friends and enjoys helping people, including my focus on starting up a charity to help raise awareness of depression in teenagers.
Comments
Based on core values of excellence of service and above-all, integrity, I will provide you with the mortgage and protection solutions that you need to satisfy your needs both now and in the future. I appreciate that you are unique, with your own financial ideals, which is why I will tailor the service and recommendations I make specifically to you.
Katherine Mumford
Mortgage & Protection Adviser in Goff's Oak and Cheshunt, Hertfordshire
Career
I have been raised in a family whose primary business is real estate, which gave me the taste for the industry. Having attained some buy to let properties myself, I have gained personal knowledge and experience of mortgages and protection requirements along with the property buying process, which together with my interest and passion in financial planning, led me into my career today as a mortgage and protection adviser.
Qualifications
I have attained the Certificate in Mortgage Advise and Practise (CeMAP) qualifications levels 1, 2 and 3.
I am a licensed landlord holding an NLA accreditation.
Interests
I enjoy spending my free time with my 2 children strengthening their academics, and facilitating their interests of baking, musicals and hiking. I love socialising with friends and family at the weekend. I enjoy theatre, movies and watching programs and documentaries focused on real estate and economy and like to squeeze in the occasional me time at a salon or nail bar.
Comments
My aim is to assist clients in achieving their personal and financial objectives in as smooth a process as possible, taking the stress away from the client and finding solutions to any problems that may arise in the process. I view each case as unique and to be tailored to the individual.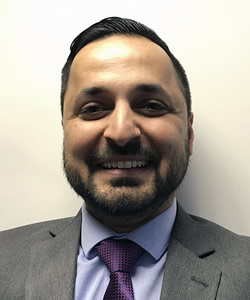 Farrukh Jabbar
Mortgage & Protection Adviser in Walthamstow, East London
Career
I started my career as a Mortgage & Protection Adviser in 2014 after completing my certificate in Mortgage & Protection advice from Chartered Insurance Institute and Masters in Banking and Finance from Middlesex University London.
I have worked with a variety of people from different backgrounds with different needs and objectives and my key to build a successful and satisfied client base has been paying attention to details, understanding individual needs, great communication skills, deliver solutions on time and protect my clients and their loved ones from future financial risks.
Key Specialisations
First Time Buyers
Home Movers
Self-employed Mortgages
Limited Company Directors
Contractors
Right to Buy Mortgages
Shared Ownerships
Help to Buy Equity Schemes and New Builds
Interests
I like spending time with family socialising with friends and work colleagues as well, eating out and exploring new places. I like going to the gym, swimming, boxing and team sports like football to keep me fit. I am also a keen learner and take interest in learning languages as I am multilingual, speaking several Asian and Middle Eastern languages: Urdu, Hindi, Punjabi, Mirpuri and Arabic.
Comments
I get a great inner satisfaction when I get great feedback from clients about my service in obtaining my clients financial needs when it comes to the purchase of a house, a re-mortgage or protection for them and their family.
John was very attentive and understanding, he went above and beyond to meet our requirements. He is lovely and will definitely recommend him.

Mr & Mrs J, Mortgage & Protection Advice Customer, Tottenham