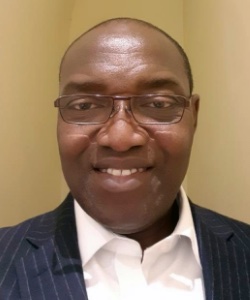 James Ashaye
Mortgage Broker & Protection Adviser in Edmonton, North London
Career
I joined Kings Group in 2015 before moving to their sister company, Thomas Oliver in February 2019 as a mortgage and protection advisor. I started my mortgage advisory career in 2007 as an Appointed Representative to The Mortgage Times. Prior to moving to Kings Group I gained over ten years work experience in finance, training, consulting and credit management.
Comments
I appreciate that buying your own home is one of the biggest financial decisions that most individuals or families will ever make, so I aim to provide mortgage advice that is tailor-made to fit a client's specific individual or family needs. I am always thorough, patient, and pay attention to a client's financial circumstances and mortgage information. I am willing to listen to clients and offer them the best possible service in order to find the best solution for their mortgage and protection needs. I also take time to explain the mortgage process from the first meeting through to their mortgage completion, so they are well informed and remain satisfied with the mortgage and protection advice they receive.
Services
At Thomas Oliver our mortgage broking team offer mortgage advice covering residential or home purchases, first-time-buyers mortgages, commercial mortgages including buy to let and let to buy. We also can offer assistance with right to buy mortgages and portfolio mortgages. Our mortgage brokers also offer protection advice including Life insurance, serious and critical illness cover, income and family protection policies.
Qualifications
I have a Certificate in Mortgage Advice and Practice (CeMAP) in addition to a university degree in Finance and a Master in Business Administration (MBA).
Interests
I enjoy watching movies with my wife and two lovely children who are both at university at the moment.
You can do it!
I always believe it's possible to find a suitable mortgage or protection solution for my clients so my slogan is - You can do it!