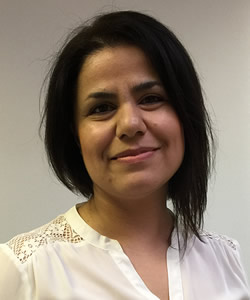 Burcu Kaya
Mortgage & Protection Adviser in Enfield Town, North London
I have been working for more than 3 years now as a Mortgage and Protection Adviser. I believe that my previous experience as a Paraplanner was an ideal foundation for my work as a Mortgage and Protection Adviser.
Comments
While I was working in an Estate Agency that also offered financial services, I realised that Financial Services is the right career path for me. My strengths are attention to detail and good listening skills combined with strong product knowledge while helping my client to find the right deal to suit their circumstances.
Whether it is residential or buy-to-let mortgages or remortgages, when I find the most suitable mortgage solution to my clients, I also help them to protect their families, homes and income.
I am married with a lovely daughter. When I am not working, I love spending time with my family and friends.
Qualifications
I hold a Certificate in Mortgage Advice and Practice (CeMAP). I have a Bachelor degree in Engineering.