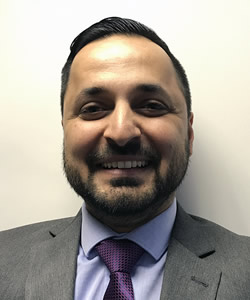 Farrukh Jabbar
Mortgage Broker & Protection Adviser in Walthamstow, East London
Career
I started my career as a Mortgage & Protection Adviser in 2014 after completing my certificate in Mortgage & Protection advice from Chartered Insurance Institute and Masters in Banking and Finance from Middlesex University London.
I have worked with a variety of people from different backgrounds with different needs and objectives and my key to build a successful and satisfied client base has been paying attention to details, understanding individual needs, great communication skills, deliver solutions on time and protect my clients and their loved ones from future financial risks.
Key Specialisations
First Time Buyers
Home Movers
Self-employed Mortgages
Limited Company Directors
Contractors
Right to Buy Mortgages
Shared Ownerships
Help to Buy Equity Schemes and New Builds
Interests
I like spending time with family socialising with friends and work colleagues as well, eating out and exploring new places. I like going to the gym, swimming, boxing and team sports like football to keep me fit. I am also a keen learner and take interest in learning languages as I am multilingual, speaking several Asian and Middle Eastern languages: Urdu, Hindi, Punjabi, Mirpuri and Arabic.
Comments
I get a great inner satisfaction when I get great feedback from clients about my service in obtaining my clients financial needs when it comes to the purchase of a house, a re-mortgage or protection for them and their family.