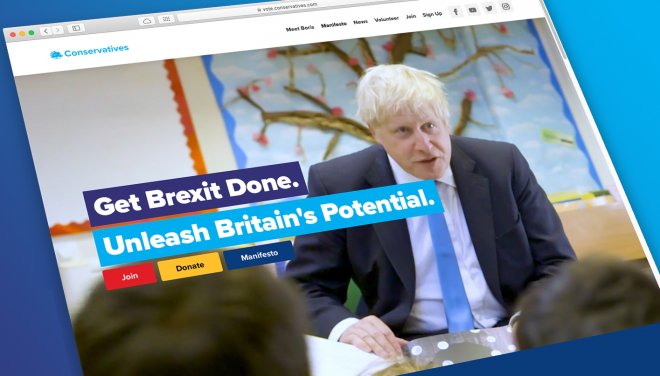 How will your financial planning be affected by the election result?
Wednesday 18 December, 2019
Our Financial Adviser for North London, Cheshunt, Waltham Abbey, Basildon and Hertford, Tracy Dove explains what to expect from a Conservative government and how it will affect your financial planning.
As the Conservative party won a large majority in the election the stock market and pound rose immediately after the election, when the result was confirmed. The stock market likes certainty, but also concerns had been raised over Labour's manifesto and the changes it wanted to implement.
How will a Conservative government affect your financial planning?
Now is the time to focus on what the Conservatives have planned and what they have promised and how it affects you.
Triple lock state pension to remain
We will concentrate on the policies that affect our finance. The first thing to note is that the Conservative government has promised to keep the triple lock system for state pensions which guarantees that your state pension will rise by 2.5% which is approximately 0.8% - 1% higher than inflation at the moment.
Senior citizens to keep other entitlements
The senior person's bus pass and winter fuel payment and other pension benefits will not change. Overall this is very good news for senior citizens in our ageing society and should help alleviate some concern about the increasing prices of goods and services from inflation. If we compound this with the fact that more funding has been promised to the NHS and the promise that people won't need to sell their house to pay for social care, we hope older people can be assured that they will still be able to sustain their standard of living now and in the future.
Longer mortgage terms for first time buyers
Another pledge by the Conservatives which will help the younger generation is the pledge for longer mortgage terms for first time buyers. We have already started to see the mortgage market offering 40-year mortgage terms which helps keep costs down for the younger generation, but the greater emphasis of this pledge is based around longer term fixed rate deals. In the last 18 months we have seen the introduction of 10-year fixed rate deals from numerous lenders which gives the consumer greater options. However, one of the problems with longer fixed rate deals is that you are tied in and have to pay an exit charge to redeem your mortgage within the fixed rate term. As a result, introducing a 15-or 20-year term fixed rate with a tie in period of 15-20 years doesn't seem plausible, so greater emphasis needs to be placed on long-term fixed rates with a maximum 5-year tie in period to really help out first-time buyers. Once this is established and more lenders are open to this option, we will start to see some truly competitive mortgage rates on longer term fixed rate deals which will support the first-time buyer market in a new way.
Businesses should benefit with the pledge for more start up loans and employment allowances
Finally, the last point of interest is the pledge for more start up loans and an increase in employment allowance for small businesses. This means a tax cut for many small businesses and aims to empower the conservative vision of Britain being the best place to start and grow a business. This is great news for small firms looking to get a foothold in a competitive market and generate an adequate living in a tough marketplace. However, this will come at a cost as the government will look to review entrepreneur relief and gain the loss of tax money back through other means. As a result, this could affect successful businesses with their retirement planning as this is a way to reduce your capital gains tax.
'Overall there are some good solid viable proposals which should benefit people of all generations and hopefully help the economy prosper. However, these are just proposals at the moment so we will wait and see what is announced by the chancellor in the next budget which is likely to be held in February 2020. The key is to see which of these proposals get implemented and how we have to adapt as a society to enhance our standard of living.
At Thomas Oliver we make sure we keep up to date with current legislation and future proposals and plan well in advance to make sure our clients are fully prepared for any new laws or tax changes that are introduced. Now is a good time to review your financial planning and take financial advice or review your mortgage as we have a few months remaining before the end of the tax year. Check also that you have used all your pension and ISA allowances and capital gains tax allowances before you lose them.
If you would like to have a financial review or require mortgage advice, please contact one of the Thomas Oliver financial consultants. We offer a free initial financial advice consultation so please contact us now on 01707 872000. We wish all our clients and friends a Happy Christmas and a prosperous and healthy New Year.'