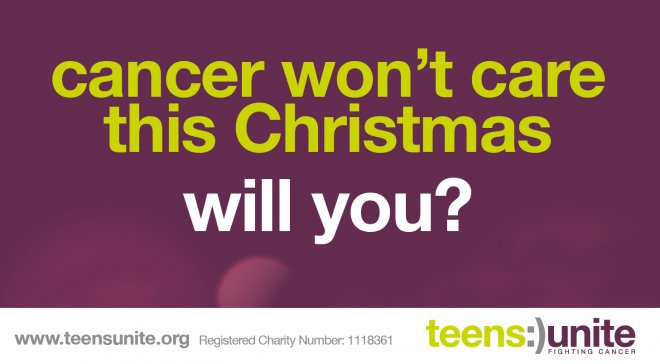 Thomas Oliver support Teens Unite to help fight teenage cancer
Wednesday 20 November, 2019
The Thomas Oliver and Kings Group jointly supported Teens Unite in 2019 by providing sponsorship of their annual It's A Knockout Event with advertising boards.
This year sponsorship from individuals and companies allowed the charity to 'support 659 young people by organising 50 activities, where they have been able to meet others in a similar situation, learn new skills, regain their independence and see that there is life beyond cancer.'
Teens Unite was founded in 2007 to support young people living with cancer. The charity inspires young people to recognise their full potential now and, in the future, and helps them live for the day. The team at Teens Unite organise events so teenagers can meet up and challenge themselves doing things they might not normally get chance to do.
Wendy Fozoo, Kings Group, Enfield Town, North London said: 'We are delighted to support Teens Unite as they do such good work for young people who have life threatening diseases. As a thank you for our donation they will be placing a bauble on their Christmas tree in the name of King's Group. According to their website seven teenagers hear the words 'you have cancer' every day in the UK and unfortunately, Christmas Day is no exception. For this year's Christmas campaign, Teens Unite are asking supporters to make a £5 donation to the charity, so they can support even more young people to live their best life, while others search for a cure. Anyone can do this by visiting the Teens Unite website. The Kings Group and Thomas Oliver also sponsor other charities that help sick children. Every year we sponsor a taxi as part of the Magical Taxi Tour event, so that sick children who have a range of chronic illnesses and sometimes life limiting conditions can spend three days in Disney® Paris.'