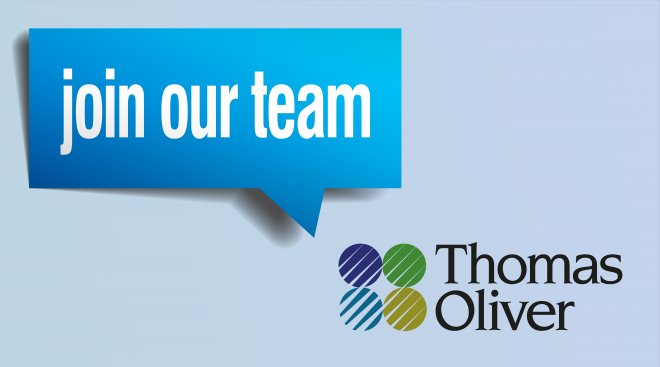 We're looking for a Mortgage Broker to join our growing mortgage team
Monday 21 June, 2021
The Thomas Oliver Mortgage Broking Team are looking for talented mortgage brokers to join the growing team.
Are you looking to change jobs? Our team are recruiting experienced Mortgage & Protection Advisors offering mortgage and protection advice to Thomas Oliver clients across Hertfordshire, Essex, Kent, Central London and North London.
Why join the Thomas Oliver mortgage broking team
The Thomas Oliver mortgage advice team is based at our Goff's Oak, Hertfordshire Head Office, but most of our mortgage brokers work from other office branches or from home remotely. We are looking to recruit several CeMap qualified mortgage brokers to work with our existing team offering mortgage and protection advice to clients in the south east of England mainly in Hertfordshire, Essex, Kent and London.
This is a self-employed role on a commission-based contract, with flexible working hours and you could earn a salary of between £50K-£100K+.
Full administration support will be available, and you will work alongside one of the biggest networks in the UK, with access to our client database and referral system.
Where do our mortgage brokers work in the south east?
Thomas Oliver has mortgage brokers working with clients in Hackney and Edmonton in Central London, Tottenham, Enfield and Walthamstow in North London. Other Thomas Oliver mortgage brokers provide mortgage and protection advice in Brentwood, Saffron Walden and Harlow in Essex and Grays in Kent.
About Thomas Oliver
Thomas Oliver was established in 2009 in order to offer Wealth Management and Mortgage services to our customers. We have run the highly successful Kings Group estate agent business since 1991 with Mortgage and Protection Advisers in each of our branch offices across North London, East London, Hertfordshire and Essex.
We have developed our Thomas Oliver business on the basis of the circle of life, from your first mortgage, protection for that mortgage, through to Retirement Planning and eventually retirement. From the outset, our company ethos has been to "hold your hand" throughout the complete process; from buying to retiring.
Thomas Oliver offers you a rewarding mortgage broking career
In order that Thomas Oliver recruits and retains the highest calibre of financial advisers and mortgage brokers, we continue to recruit the very highest standard of applicant from outside our business but also educate and develop the Mortgage Advisers within the Kings Group to become Wealth Management advisers in Thomas Oliver, helping us to develop each individual's career journey, whilst providing the best quality financial services.
Contact us
For more information about the mortgage advisor role please contact Debbie Bell, Financial Services Director, King's Group LLP on admin@thomasoliveruk.co.uk or call 01707 872000.