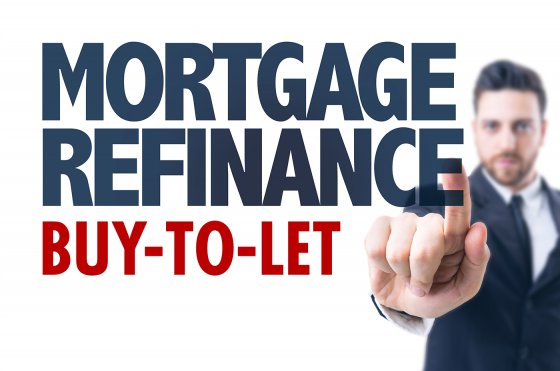 Contact us for advice on a buy-to-let re-mortgage
Monday 26 February, 2018
Thomas Oliver's Hertfordshire Mortgage Broker and protection specialist, Richard Rushworth, considers why it is important that anyone looking to re-mortgage their buy-to-let properties contacts us early for mortgage advice.
In the next few months many mortgage deals will be ending which could mean clients may face potential problems re-mortgaging.
The reason for such a high number of mortgage deals finishing in the next couple of months is due to what happened two years ago. On April 1st 2016 the new stamp duty legislation was introduced which meant individuals who were looking to purchase a buy-to-let or second home had to pay an additional 3% in stamp duty. As a result we saw a record breaking number of mortgage completions in March 2016 as landlords tried to avoid the stamp duty hike.
As many investors look to only tie themselves in to a two year mortgage deal this has resulted in numerous buy-to-let fixed rate mortgages coming to an end in the next couple of months.
'The main problem as I previously mentioned in past articles is that we now have stricter buy-to-let regulations and stress rates which means if landlords borrowed close to their maximum two years ago, they may struggle to re-mortgage for the same amount today. This is compounded by the fact that the property market was near an all-time high when these landlords purchased their property two years ago. As a result the equity in these properties may not have risen as much as they hoped. Also as the financing was relatively easy two years ago many people may have borrowed close to their maximum. Therefore landlords could be in a difficult situation where their mortgage costs may rise by 2-3% if they are forced to go on to the lenders standard variable rate. However, mortgage lenders should offer you the option to re-fix your mortgage rate without providing any additional information despite the new buy-to-let changes.'
Richard Rushworth, Mortgage Broker and protection specialist in Brentwood & Hertford & Cheshunt, Hertfordshire continued: 'I expect we are going to see how much of an impact these changes have on landlords over the next couple of months and my recommendation is to get mortgage advice and review your mortgage products and rates at least two to three month before they mature to make sure there is enough time to complete a product change if necessary. Unfortunately gone are the days where re-mortgaging a buy-to-let investment is simple and straightforward and for many clients the options maybe limited at the moment. Consequently seek mortgage advice early and plan for the future. By using a mortgage broker such as Thomas Oliver you can find a mortgage lender and product that is suitable for your financial situation. If you would like to organise a free initial mortgage consultation to discuss your re-mortgage options please contact me on 01707 872000'.
For more information please read: