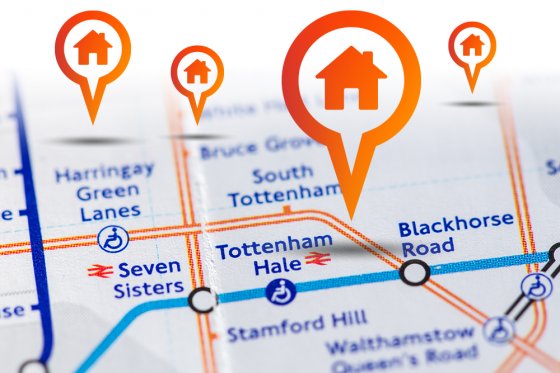 Looking to purchase a property in London – choose a hotspot
Friday 23 February, 2018
Thomas Oliver's Hertfordshire Mortgage Broker and protection specialist, Vishal Gulrajani, reviews the property hot spots in the London area and considers why now might be a good time to purchase a property.
Vishal Gulrajani, Mortgage Broker and protection specialist in Goff's Oak & Cheshunt, Hertfordshire said:
'Investors haven't had it easy in recent years as some property buyers have had extra stamp duty charges, there have also been tax changes which reduce your profit levels. The higher stress rates on buy-to-let mortgages means the average deposit has also increased from 25% to 35%.
Unfortunately for investors it is difficult to find other assets with a better long-term return with minimum risk than investing in properties. This is due to the long-term capital growth and relatively high rental yields. Therefore with all these changes affecting an investor's profit levels you must be extra careful and very particular on where you decide to purchase property.'
Where are London's property hot spots?
Vishal Gulrajani, Mortgage Broker and protection specialist in North London, Hertfordshire continued: 'There are several areas in London which may offer good returns on a medium view - over the next 5 to 10 years. One area of particular focus for me is Tottenham. According to Rose Jinks – Landlord News Tottenham is set to become the biggest re-generation story with £1 billion being invested to transform the area into a modern and desirable place to live and work.
As a result you may see property prices in the Tottenham doing relatively well compared to other areas in London. Property prices in Tottenham have already risen steadily over the last 5 years. Although full re-generation and total investment will take up to fifteen years, the council plan to deliver 10,000 new homes and 5,000 new jobs by 2025 (Rose Jinks – Landlord News). This is further evidence that the Tottenham property market could prosper over this time period. The compounded economic growth due to the council's re-generation plans and also the new Tottenham stadium could be beneficial. The Tottenham stadium cost £400 million and could be the catalyst for wider re-generation which should also help surrounding areas flourish. For example places like Wood Green could benefit, and we will hopefully see jobs created. These areas should also benefit from Crossrail 2. Locations near Tottenham Hale station are already a desirable place to live within an easy 20 minute access to Oxford Circus. However if Cross rail 2 was to come into play Tottenham Hale station could become the new Kings Cross with quick commuting times which may encourage more people to buy in the area.'
Vishal Gulrajani, Mortgage Broker and protection specialist in Enfield & Cheshunt, Hertfordshire continued.
'Obviously the property in Tottenham and the surrounding area will go up or down in line with national house price movements and the London residential property market, but if you are looking to purchase a property soon and want to invest in an area that looks likely to improve on a medium term time horizon Tottenham would be a place I would recommend. Although do remember that if you are renting the rental costs may also increase if the area becomes more desirable.
In my recent article Is it a good time for first time buyers to purchase their first home? I recommended now was a good time for first time buyers to purchase their first home. This is because of the current stabilised property market, the relatively low interest rates and no stamp duty to pay for first time buyers if you purchase a property below the £500,000 purchase price.
In my article - London homebuyers should take mortgage advice to find the best mortgage deal I recommended that anyone buying a property in London takes mortgage advice as they are likely to be borrowing more and could have higher mortgage payments combined with the increased cost of living in London.
If you would like a free mortgage advice consultation please contact me on 01707 872000. Our Thomas Oliver mortgage brokers can find a mortgage product and a mortgage provider that is suitable for your mortgage requirements.'