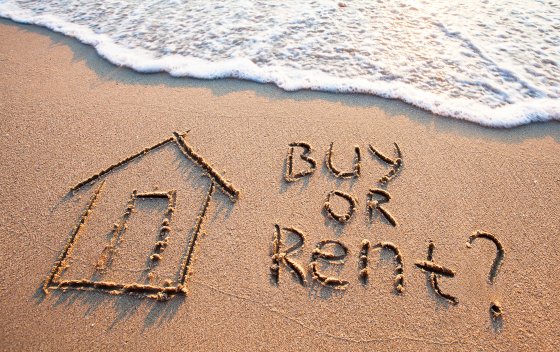 Fed up with renting? Get specialist mortgage advice now
Monday 15 April, 2019
Richard Rushworth, Mortgage Broker in Brentwood & Hertford, Hertfordshire reviews what action you can take if you are fed up with renting.
If you rent your home, it can be frustrating to know your hard-earned cash is going into someone else's pocket each month.
If you've ever thought about owning your own place, the mortgage market may appear daunting.
How do you choose the right deal?
Which lenders should you talk to?
What products are available to me?
What do terms like Standard Variable Rate actually mean?
Thomas Oliver's mortgage broking team offer specialist mortgage advice for first time buyers
Thomas Oliver mortgage brokers know choice is important, so through Openwork we have access to over 50 of the UK's best known lenders, thousands of products, and some exclusive deals that you won't find anywhere else.
But we also know that choice is no good without guidance and advice. At Thomas Oliver our mortgage advisers spend time getting to know you and your specific circumstances. We also help you understand:
How much you can borrow
The extra costs you need to consider
How to protect your investment
Which mortgage deal is most suitable
Most importantly, we'll support you throughout the purchase process. That way, you can be sure someone is there to guide you every step of the way.
Richard Rushworth, Mortgage Broker in Brentwood & Hertford, Hertfordshire, said: 'If you are a first time buyer or currently renting but looking for a property to buy our mortgage broking team are available to give you mortgage advice. At Thomas Oliver we offer a free initial mortgage consultation so you get a better idea of suitable property choices, product availability and lenders you could use. If you have never owned a home or you are trying to get back into the property market purchasing your home can be complicated. Our specialist mortgage brokers are used to dealing with different products and lenders and we will be able to offer you appropriate mortgage and protection advice. If you are fed up with renting there are alternatives so please contact the Thomas Oliver mortgage broking team on 01707 872000.
For more information read: Using a mortgage broker can speed up the property buying process; How to get a mortgage if you have a bad credit rating; Get mortgage protection advice when you purchase your home
Your home may be repossessed if you do not keep up repayments on your mortgage.