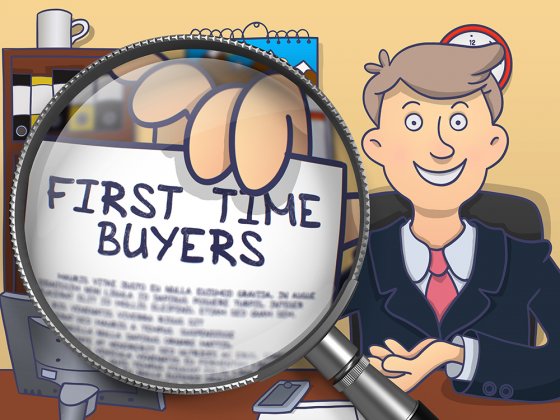 First time buyers should purchase mortgage protection
Tuesday 7 November, 2017
Thomas Oliver's Hertfordshire Insurance Broker and protection specialist, Ellie Newman, considers why first time buyers should purchase protection for their new home.
According to Toni Smith of Mortgage Strategy, although first time buyers often have difficulties when purchasing a new home nearly 50% of business in the mortgage market is from first time buyers. At Thomas Oliver we find that these customers can be more influenced by advisors due to their lack of knowledge and understanding of the mortgage process. As a result it is important we explain the total cost of a house purchase so they gain an understanding and make a more informed decision.
Ellie Newman, Insurance Broker and protection specialist in Cheshunt said:
'We are finding that first time buyers have often been saving for a lengthy period of time before they purchase their first home so they are often more concerned with having enough money for furniture and furnishings and don't see mortgage protection as a priority. That's why at Thomas Oliver we spend a lot more time with first time buyers, especially at the initial appointment. Sometimes I have to be very honest with first time buyers and spend time warning them of the risks and the total costs involved in their house purchase, so they are fully aware and not shocked at a later date. If this is outside their overall budget we recommend they consider purchasing a cheaper property to prevent any chance of them being unable to make their mortgage repayments.'
Giving Mortgage Advice
When we give mortgage advice we make sure the client takes into account the monthly cost of protection as well as the mortgage payments and are aware of the overall cost when purchasing a property.
Ellie Newman, Insurance Broker and protection specialist in Cheshunt continued:
'Experienced investors often have assets they can fall back on if necessary, so when we offer mortgage advice to first time buyers we will offer advice within the context of their overall financial position. We will discuss any savings or investments they own that could be used to pay their mortgage if they were unable to work. Many first time buyers do not believe they require mortgage protection so it is important to explain that if they had a critical illness or couldn't work their mortgage would still have to be paid and that is why mortgage protection is so important. Everyone should have some protection in place so you're covered in a worst case scenario, but first time buyers need more help even if it's just to be educated and warned of the risks. Consequently I will always spend more time with these customers because you never know what lies around the corner, and as a financial adviser it is my duty to help people to financial independence.'
For more information read: Ellie Newman, Insurance Broker and Protection specialist in Cheshunt – How to get the right protection policy for your needs, Make income protection part of your financial planning solution.