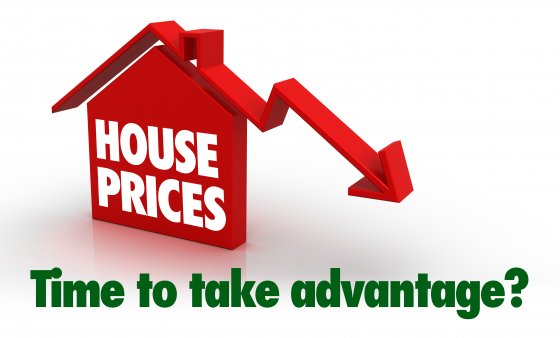 Home buyers should take advantage of subdued housing market
Wednesday 28 March, 2018
Thomas Oliver's Hertfordshire Mortgage Broker and protection specialist, Thomas Wheatley, reviews the current housing market and recommends why now could be a good time for home buyers to purchase property.
Thomas Wheatley, Mortgage Broker and protection specialist in Cheshunt, Hertfordshire said:
'Earlier this year I wrote an article suggesting now is a good time to buy property, especially if you're a first time buyer – Is it a good time for first time buyers to purchase their first home? This is due to the stamp duty benefit for first time buyers along with a stabilising housing market. The facts seem to back up this hypothesis as the rate of house price inflation has fallen during the past year, while according to a recent article by Larry Elliot in the Guardian the number of first time buyers has risen to its highest levels since 2006. As a result we can see the government's plan for more first time buyers to become owner occupiers seems to be working. These two factors are heavily related because the reason first time buyers have become renters over the years rather than home owners is in part due to the fact that house prices were too expensive. The Guardian confirms that the average first time buyer is 30 years old on a salary of £41,000.
Now you will hear a lot of estate agents moaning about the current housing market as it is more stable and there has been a significant fall in buy-to-let purchases last year, which may only get worse when the stamp duty tax changes for buy-to-let investors come into effect after April. However, for a residential buyer and especially a first time buyer, this is good news so I would recommend our clients try not to get side tracked by estate agents who currently have a negative view of the property market. What is happening with the stabilisation of the property market is healthy as homes are becoming more affordable for first time buyers and hopefully we don't have to worry about a property crash as we did in the 1990's as interest rates and unemployment levels are low.'
Thomas Wheatley, Mortgage Broker and protection specialist in Cheshunt, Hertfordshire continued:
'Overall there are changes happening in the housing market, but short-term fluctuations shouldn't impact the future long-term property growth we should hopefully experience in and or around London. I recommend first time buyers and residential home movers take advantage of the current property market and the lack of buy-to-let investors because this may only be a short-term window. Next year I think we will see more buy-to-let investors returning to the property market. We are already seeing an expansion of buy-to-let lenders lending to limited companies which is where the market sees the future for buy-to-let investment in order to counter act the tax changes on investors. Next year more lenders could offer buy-to-let investors products with more competitive interest rates. Consequently I urge first time buyers to take advantage while they still can to avoid competing with investors who will generally have greater cash reserves. If you would like mortgage advice and want to organise a free initial mortgage consultation to discuss your options please contact me on 01707 872000'.
For more information please read: