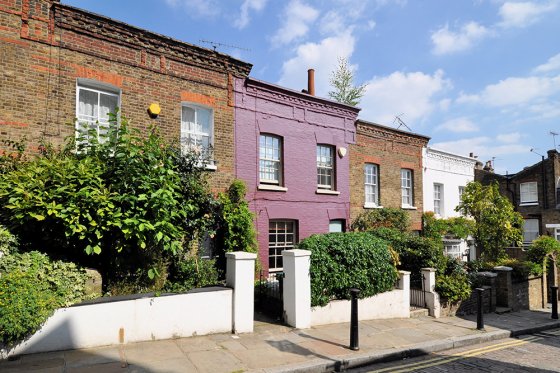 London homebuyers should take mortgage advice to find the best mortgage deal
Wednesday 13 December, 2017
Thomas Oliver's Hertfordshire Mortgage Broker and protection specialist, Errol Hall, considers why London homebuyers should take mortgage advice to find the best mortgage deal.
Although the media is currently fairly negative about the UK housing market and the opportunity to purchase a home given the low housing stock available, there is still a lot of activity in the housing market. This should give confidence to anyone who is considering selling their home and moving elsewhere.
However, for purchasers', especially first time buyers looking it is becoming more difficult to afford to buy a home, although there are still relatively low mortgage rates on offer.
Errol Hall, Mortgage Broker and protection specialist in London & Cheshunt, Hertfordshire said:
'The problem is worsened for first time buyers in and around London. On average buyers in the capital require a much greater household income to purchase a property compared to the rest of the UK. Although buyers in the capital generally have a greater average household income they are also more likely to have to borrow a greater income multiple compared to the rest of the UK. Even with their greater average income many purchasers in or around London are still having to maximise their borrowing potential in order to be able to afford a property.'
Errol Hall, Mortgage Broker and protection specialist in London & Cheshunt, Hertfordshire continued:
'Having to borrow more places greater stress on London buyers as their mortgage payments will generally be higher than for others living outside of London and the Home Counties. Higher mortgage payments combined with the increased costs of living in London makes it much harder for first time buyers and other people purchasing property. This is why Thomas Oliver believes it is so important to take mortgage advice when you are a first time buyer, making a house purchase or re-mortgaging your home. If you use a mortgage broker you have the benefit of being able to review many different lenders and consider different mortgage options rather than going direct to your personal bank that may not have access to other lenders or products. By using a mortgage broker such as Thomas Oliver you can find a mortgage lender and product that is suitable for your financial situation. If you would like to organise a free initial mortgage consultation to discuss your mortgage options please contact me on 01707 872000'.