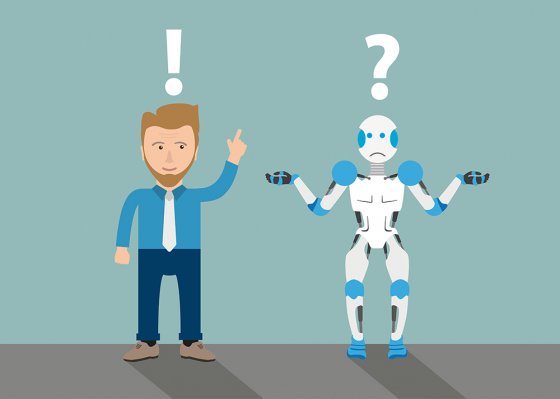 Robot Financial Advice or Real Financial Adviser?
The benefits of using a financial adviser
Wednesday 25 October, 2017
Thomas Oliver's Central London Financial Adviser and Financial Planner, Bobby Bhuiyan, reviews the benefits of using a financial adviser.
This article considers the benefits of taking financial advice rather than making your own financial decisions.
Bobby Bhuiyan, Financial Adviser and Financial Planner in Central London said:
'Given the technology now available many clients believe they have the tools to make their own informed financial decisions and do not require the services of a financial adviser. Robo advice is new to the UK market and enables clients an almost DIY approach to financial planning and advice. It might be the right option at a given point in time if you are able to do the necessary research, but many people are managing a career and a family so don't have time to become a specialist in financial planning. Although you have an initial consultation fee when you take financial advice once you have made your financial choices it is not normally necessary to make major changes to your financial plan if it is still relevant for your situation and there is no legislation change. Taking financial advice could also prevent you from making financial mistakes, for example if you do not get income protection and then were unable to make your mortgage payments.'
In "The value of financial advice; A Research Report from ILC-UK" by Cesira Urzi Brancati, Ben Franklin and Brian Beach July 2017, they review two groups of people, one group who did not take any financial advice and one group who had/have taken financial advice. The report's conclusion demonstrates the very real value of taking financial advice. Using robust statistical methods to control a range of factors likely to determine demand for advice – including income, wealth and behavioural traits the results show that those who take financial advice are likely to accumulate more financial and pension wealth, supported by increased saving and investing in equity assets, while those in retirement are likely to have more income, particularly at older ages. These results therefore demonstrate, in a statistically robust way, the importance of financial planners in delivering true value for their clients.'
Bobby Bhuiyan, Financial Adviser and Financial Planner in Central London said:
'In my opinion this report highlights the importance of coaching advice given to clients which makes sure incorrect behaviors or viewpoints are avoided and the much needed skill set to help build wealth is encouraged, which sometime goes against the understanding clients have formed from their peers. For example some younger clients do not want to invest in pensions because they have seen negative headlines describing the 'black hole' in final salary scheme pension provision. Remember if you work with a financial adviser they are always available to provide ongoing service which allows everyone to communicate and ensures the financial adviser always looks after the interests of their clients. According to the research report 16.8% of people saw an adviser between 2012-2104, and nearly half the people who took out an investment product in the last few years didn't get advice from an adviser. At Thomas Oliver we recommend that clients work with their financial adviser for at least five years as we recommend investing for the longer term. '
For more information read: Investment Planning 'Financial advice should be a priority for the self-employed' Bobby Bhuiyan – Central London Financial Adviser.