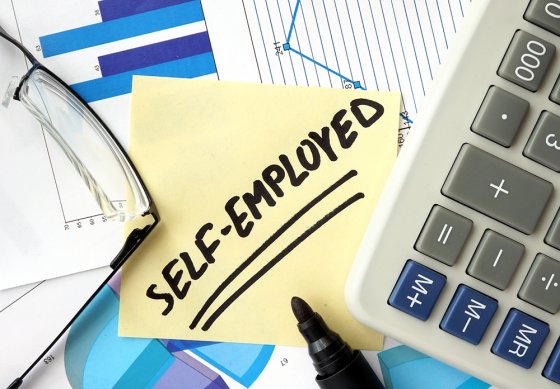 Financial advice should be a priority for the self-employed
Wednesday 27 September, 2017
Thomas Oliver's Hertfordshire Mortgage Broker and protection specialist, Tracy Dove, considers why the self-employed should take financial advice.
Tracy Dove, Mortgage Broker and protection specialist in Basildon & Cheshunt said:
'In the last couple of weeks there has been a considerable amount of press about the self-employed, and why they are more vulnerable than many clients in respect of financial protection. At Thomas Oliver we recommend protection should be a priority for these individuals. As a self-employed mortgage advisor and protection specialist I disagree that the self-employed should get the same benefits as employed workers. The benefits of being self-employed is that you contribute less in terms of national insurance and you only get taxed on your profits. As a result the economy gets less revenue from a self-employed individual than it would do from an employed individual. Therefore I don't believe we should be entitled to the same benefits as an employee. However, as a result of these differences all self-employed individuals must recognise that they require protection planning and must protect themselves adequately.'
Sub-contractors and workers on zero hour contracts require protection policies
Tracy Dove, Mortgage Broker and protection specialist in Basildon & Cheshunt said:
'Currently individuals who are sub-contractors or work on zero hour contracts are treated the same as the self-employed although most genuinely rely on just one company for their work. There has been several pledges from different government parties to get rid of zero hour contracts because of the injustice to the individual. The findings of the Taylor review on modern day working practices found that a lot of self-employed workers are actually dependent contractors or dependent workers. This reiterates the fact these clients are the most vulnerable as they are more like the employed sector but do not get any employee benefits.
The self-employed are more vulnerable than most groups and there is an argument for those on zero hour contracts and subcontractors to have the same benefits as an employee in terms of statutory benefits. As a result their protection costs would be cheaper compared to a self-employed individual. Therefore you would be able to protect yourself fully within your budget without having to compromise on some forms of protection. One of the key elements in my job as a mortgage adviser and protection specialist is keeping up to date with new rules and regulations. Having a yearly financial planning review with my clients enables me to protect my client's protection planning needs and allows them to take advantage of any changing legislation.
At Thomas Oliver we specialise in protection policies and undertake a review of your financial circumstances before we offer financial planning advice. For more information review our protection and insurance services. Call us on 01707 872000 for a free consultation with one of our financial advisers to discuss your requirements.