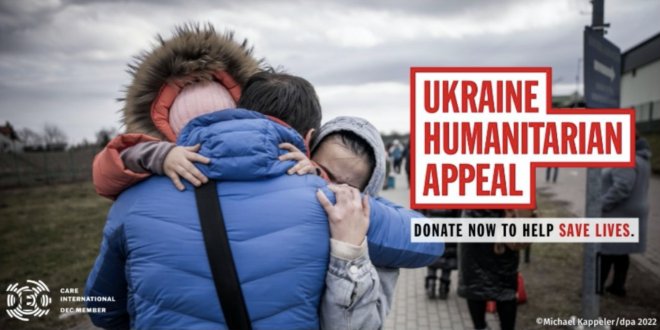 Thomas Oliver donates to charities supporting people in Ukraine crisis
Friday 11 March, 2022
Thomas Oliver's provider The Openwork Foundation are supporting the Disasters Emergency Committee (DEC) appeal, and we are publicising this appeal to clients and colleagues. If you would like to sign up and donate to the DEC appeal go to:
https://cafdonate.cafonline.org/19955#!/DonationDetails
As a result of the escalating humanitarian crisis in Ukraine the DEC has launched an emergency appeal to help those caught up in the conflict.
The Openwork Foundation has agreed that the first £20,000 raised will receive 50% matched funding from them.
Below is information on what your giving could buy:
£10 could provide essential hygiene supplies for one person for one month
£50 could provide blankets for 10 people which is essential now given the cold weather conditions
£100 could purchase enough food to feed two families for a month
Debbie Bell, Financial Services Director said: 'Thomas Oliver is proud to have raised over £17,000 for charity over the last five years, and we support charities that donate to the humanitarian cause in Ukraine. Our mortgage broker, Vladimir Dolinnij worked in Ukraine for five years before joining Thomas Oliver. He now works with the Ukrainian community in London, helping them purchase property and offering them income protection, critical illness, and life insurance cover. We are publicising the Openwork Foundation appeal as they are supporting the DEC charities who are based in Ukraine and in neighbouring countries, working local partners to help the Ukraine people. They support hospitals and healthcare facilities with water, food packages, medical equipment, and medicines. They ensure the local populations who have been displaced from their homes have access to water, hygiene facilities and adequate sanitation. They also provide them with shelter, warm clothes and food packages.'