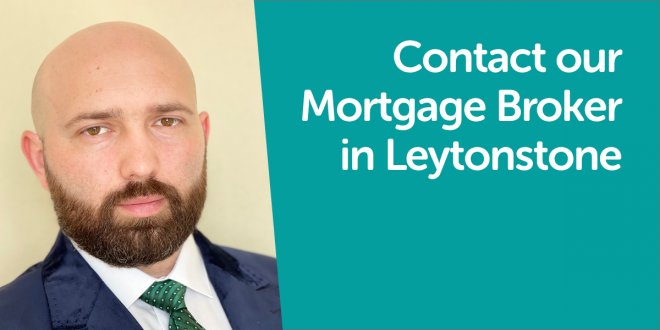 Thomas Oliver welcomes Vladimir Dolinnij to our mortgage broking team
Tuesday 16 March, 2021
Based in Leytonstone, Vladimir Dolinnij has recently joined Thomas Oliver as a mortgage broker working in East London, Central London and Essex.
Where does Vladimir Dolinnij offer mortgage advice?
Vladimir works from Leytonstone in Essex which borders Walthamstow, Wanstead, Forest Gate and Leyton and Stratford. Vladimir services mortgage clients in Essex, east London and central London.
Offering mortgage advice to clients in east London and Essex
'I am really excited to start offering mortgage advice to Thomas Oliver clients. I have a B.A. in Banking Management and I spent the last five years working in financial services. In my previous role I worked in banking which involved all types of lending, financial planning, advisory services and commercial banking. I passed the Certificate in Mortgage Advice and Practice (CeMAP) and a Certificate in Regulated Equity Release (CeRER). I believe my financial services career and qualifications show I am well qualified to offer appropriate mortgage advice to a range of Thomas Oliver's clients. I pride myself in providing the highest level of customer service at all times by offering professional ethical and honest mortgage advice to all of my clients.'
Debbie Bell, Financial Services Director in Cheshunt, Hertfordshire said:
'We are delighted to welcome Vladimir to our growing Thomas Oliver mortgage broking team, based out of our Goff's Oak Head Office. It is a really exciting time to be offering mortgage advice. With the stamp duty holiday being extended we are very busy as new clients are contacting us wanting mortgage advice. If you live in East London or Essex and want commercial or residential mortgage advice, please call Vladimir Dolinnij your local Thomas Oliver mortgage broker. Vladimir can offer mortgage advice to all first-time buyers who want to purchase their first home before the stamp duty holiday ends. He also offers mortgage advice to buy-to-let investors who want to purchase a new property. If you want to transfer your existing mortgage or refinance, please contact us as we can find the most suitable financial solution for your particular circumstances.'
In Summary...
If you live in east London, central London or Essex and want to speak to a local mortgage advisor who can offer personalied mortgage advice call Thomas Oliver mortgage broker, Vladimir Dolinnij, on 01707 872000.