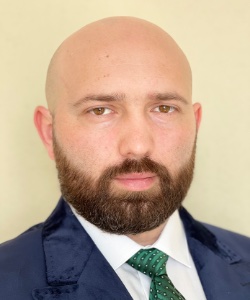 Vladimir Dolinnij
Mortgage broker offering mortgage advice in Leytonstone, Leyton, East London and Essex
Comments
I pride myself in providing professional ethical and honest mortgage advice and a high level of customer service to all of my clients. Whether you are purchasing a new property, looking to renovate your home, transferring your existing mortgage or refinancing, my role is to find the most suitable financial solution for your particular circumstance. As a Mortgage Adviser at Thomas Oliver, I am able to offer my clients the most innovative home financing products available in the marketplace today.
Career
My previous financial services work experience included working for five years with one of the major Ukrainian banks. My role involved all types of lending, financial planning, advisory services and commercial banking. Having studied for a B. A. in Banking Management and having relevant mortgage advice exams allows me to provide expert financial advice that can determine the right financial solution for you and your family.
Qualifications
I have a Certificate in Mortgage Advice and Practice (CeMAP) and a Certificate in Regulated Equity Release (CeRER). I have a graduate diploma in specialist banking management and a bachelor's degree in specialist social work and practical psychology.
Interests
On a personal note, I live with my wife and our Canadian Sphynx cat. I am an avid hockey fan and play ice hockey for a local amateur team *Eastern Stars* in Lee Valley Ice Centre.