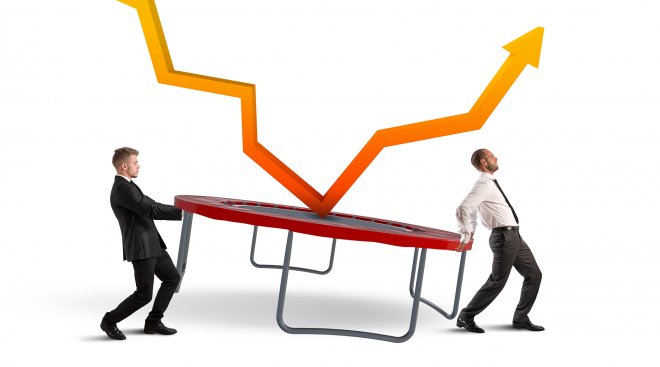 Chancellor announces new loans for small business to help survive lockdown
Monday 4 May, 2020
Errol Hall Mortgage Broker in North London and Cheshunt reviews the new 'bounce back loans' that the chancellor has introduced to help small business survive the coronavirus outbreak.
On Monday April 27th 2020, Rishi Sunak announced a new scheme called "Bounce Back Loans" to help small businesses affected by the coronavirus pandemic.
This was in response to criticism of the robustness of the underwriting and the slow application process for the Coronavirus Business Interruption Loan Scheme. These new loans may be suitable for any small business.
What are bounce back loans and how much is the Government underwriting?
Bounce Back Loans will be 100% underwritten by the Government and the key points about their availability are:
The scheme will launch for applications at 09.00am on Monday 4th May
Firms will be able to access these loans through a network of accredited lenders – more information will be announced regarding lenders in due course
The government will work with lenders to ensure loans delivered through this scheme are advanced as quickly as possible. A low standard level of interest will be agreed for the remaining period of the loan
For most firms, loans should arrive within 24 hours of approval
Businesses will be able to borrow from £2,000 up to £50,000, or 25% of turnover
Loans will be interest free for the first 12 months
Businesses can apply online through a short and simple form which is expected to be no more than 2 pages. There will be no forward-looking tests of business viability or complex eligibility criteria.
The Chancellor of the Exchequer, Rishi Sunak, said:
Our smallest businesses are the backbone of our economy and play a vital role in their communities. This new rapid loan scheme will help ensure they get the finance they need quickly to help survive this crisis.
This is in addition to business grants, tax deferrals, and the job retention scheme, which are already helping to support hundreds of thousands of small businesses.
Business Secretary Alok Sharma said:
Our small businesses are vital in ensuring our communities thrive and will be crucial in creating jobs and securing economic growth as we recover.
This rapid loan scheme offers additional protection so small companies across the country can get access to the finance they need immediately, as part of the unprecedented package of support we have put in place.
Errol Hall Mortgage Broker in North London and Cheshunt said: 'The government has consulted with business representatives about this new scheme as the government wanted a scheme that businesses would use. Rishi Sunak announced that the scheme will provide loans up to £50,000 so it is suitable to help small businesses survive the coronavirus pandemic. This new fast-track finance scheme will be easy to apply for using a standardised application and it is hoped that the loan will arrive with businesses within days so it will provide support now to firms that need it. The 'bounce back loans' improve the existing package of support that the chancellor has made available to businesses affected by the coronavirus pandemic and comes alongside the £6 billion awarded in business grants supporting 4 million jobs through the job retention scheme and the opportunity for firms to defer tax.
Errol Hall Mortgage Broker in North London and Cheshunt continued: 'The Thomas Oliver financial planning team offer financial advice to companies and individuals. Please contact one of our qualified financial advisers on 01707 872000 if you require more information. We have considerable experience of working with company directors and self-employed individuals based in North London, central London and Hertfordshire. We offer a free initial financial consultation and often provide financial advice to companies by working in partnership with other local professional intermediaries such as your accountant and/or your solicitor.'
Listen to a WebEx video highlighting the key features of the Bounce Back Loans here. Or download the Guidance Document below.
Coronavirus Bounce Back Loans Scheme (CBBLS)