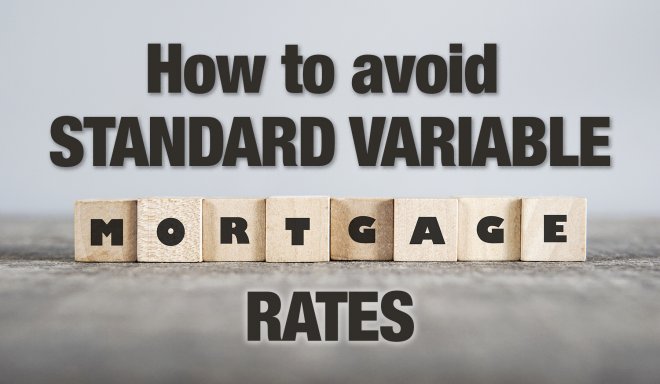 Is your mortgage is due to expire? Avoid going onto a variable interest rate
Thursday 30 April, 2020
Thomas Wheatley, Mortgage Broker in Tottenham, North London reviews how to avoid going onto a mortgage lender's standard variable rate when your mortgage product renews. Call our Thomas Oliver mortgage broking team for mortgage advice on 01707 872000.
Is your mortgage paid for during lockdown?
With mortgage payment holidays and the governments job retention scheme now in place many people are comfortable knowing that their mortgage is paid for during lockdown and they have an income still albeit at a lower level than before. However, there is concern for anyone whose mortgage product is expiring in the next few months as you would not want to go onto your mortgage lender's variable rate as you wouldn't be doing this if we weren't in lockdown.
Don't go onto a variable mortgage rate – contact us now for mortgage advice
The good news is that if your situation is the same, and you have been furloughed or even unfortunately lost your job there are still options to keep your mortgage payments as low as possible.
Firstly, if your situation hasn't changed then we recommend you continue to review your mortgage options around 3 to 4 months prior to your product rate expiry. This allows us enough time to process a new mortgage for you that can continue when your current mortgage rate ends. We will review the mortgage market for you as you might save more money by moving from your current lender to a new lender, which means that the mortgage application needs to be assessed as normal. As lenders are moving their resources to other areas it is taking slightly longer than normal, with some lenders taking 10 days to assess documents. Also, solicitors will need to be involved if you change lender which can take time.
Can you move to a new mortgage lender if you have been furloughed?
If you or your partner has been furloughed it may still be possible to move to a new mortgage lender if this is the best option for you. A few mortgage lenders, such as Barclays, have altered their criteria for this period of time and for furloughed clients will accept 80% of your basic income up to £30,000, in line with the government scheme. If at this level of income, you are able to pass the mortgage lenders affordability calculator then they will be willing to lend to you, so you can make use of the best rate available to you. But if at this level you are not able to move to a new mortgage lender then you are still able to do a product transfer. Although it may not be the most cost-effective option it is still better than remaining on the mortgage lenders variable rate. However, to be eligible for a product transfer you must be up to date with your mortgage payments prior to COVID-19. If you have made use of a payment holiday since COVID-19, many lenders are still allowing a product transfer. For more information read: Our mortgage brokers answer your frequently asked questions.
What to do if you have lost your job but require a mortgage product transfer
Finally, if you have lost your job, you are able to do a product transfer should you fit the criteria and you are up to date with your mortgage payments. Once you fall behind on your mortgage payment, many mortgage lenders won't offer you a mortgage until they can see that you can pay on time, this may require a prolonged period of time of you being up to date with your mortgage payments. There are other lenders who will consider offering you a mortgage more quickly, but you would still have to show that you could repay your mortgage for a period.
Thomas Wheatley, mortgage broker in Tottenham & Enfield in North London said:
'If you are at all concerned about your mortgage please contact our qualified mortgage brokers based in Goff's Oak, Hertfordshire. We offer personalised mortgage advice. We will review your personal situation and consider your finances and then recommend the best course of action. We can also review the mortgage market so you can find the most suitable mortgage product for your circumstances. We work with you to get you in the best position as quickly as possible in order to reduce your mortgage payments. We are constantly in touch with the mortgage lenders and we are up to speed with all the new current legislation. Remember we offer a free initial mortgage advice consultation. If you require mortgage advice, whether you are re-mortgaging, a first-time buyer, moving home or you are a buy to let investor please contact the Thomas Oliver mortgage broking team on 01707 872000. From everyone at Thomas Oliver, please stay safe. You are all in our thoughts.
In Summary…
If you are due to re-mortgage in the next six months, contact one of our experienced mortgage brokers for mortgage advice.
Your home may be repossessed if you do not keep up repayments on your mortgage.