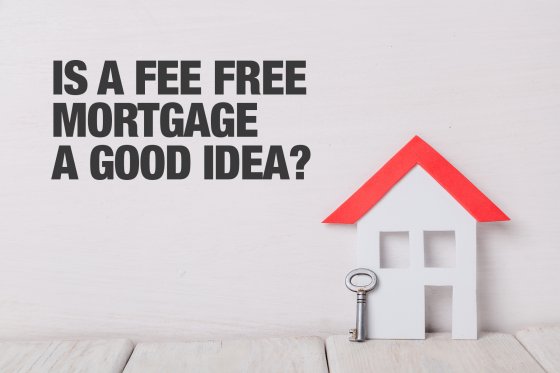 Review mortgage charges and fees before purchasing a mortgage product
Monday 20 August, 2018
Our mortgage brokers recommend reviewing mortgage charges and fees before purchasing a mortgage product.
Thomas Oliver's Hertfordshire Mortgage Brokers and protection specialists, Vishal Gulrajani and Thomas Wheatley explain why it is necessary to understand a mortgage customer's financial circumstances before offering mortgage advice.
Mortgages have always been popular products with banks and building societies, even with the relatively low interest rates we are currently experiencing. Now when you see financial promotions on the TV, radio or even in local branches financial institutions used to advertise the lowest interest rates possible to attract the customers.
In recent years financial institutions have had to include disclaimers and notify you of their arrangement fees and other hidden charges that may be associated with their mortgage product due to newer and fairer advertising laws.
As a result mortgage customers may be wary of mortgage offers that sound low or too good to be true because we now know about the hidden charges that have to be disclosed by advisers, on advertisements and illustrations. Unfortunately before the mortgage market was regulated the situation was different and it is only through people's misfortune and bad experiences that it has improved.
Errol Hall, Mortgage Broker in Saffron Walden, Essex & Cheshunt, Hertfordshire said:
'Although we are still seeing financial promotions with low interest rates and high fees, financial institutions have changed their approach. It is no surprise that according to Sarah Guershon a Money Writer for moneysavingsexpert.com 40% of mortgages are now fee free in a bid to attract customers in a new way. Another reason for this change is that lenders are very fearful of lowering interest rates as they were anticipating the recent base rate rise, and institutions tend to be very competitive if not the same in terms of their headline interest rates. As a result this is all good news for the average consumer but all mortgage customers need to be careful when deciding on a new mortgage rate as the fee free option is not always the best option especially for larger loan sizes. '
Thomas Wheatley, Mortgage Broker in Enfield Highway, North London continued:
'The overall option of fee free mortgages gives flexibility and greater choice when deciding on a new mortgage product. However at Thomas Oliver we make sure that all our mortgage broking team look at the overall cost of the mortgage over a two, three, five or even ten year mortgage period depending on the length of the fixed rate term of the mortgage. The reason we do this is to ensure our mortgage customers get the most suitable deal for them and the cheapest option over their desired fixed rate period. Consequently on larger mortgages it often makes sense to go with the cheaper rate mortgage with the arrangement fee, whereas on small mortgages we may select the fee free products that genuinely have a slightly higher interest rate. Our mortgage advice for customers is always the same - products may not be as good a deal as they first seem which is why it is always important to read the small print on mortgage products or speak to a mortgage adviser and seek relevant mortgage advice.'