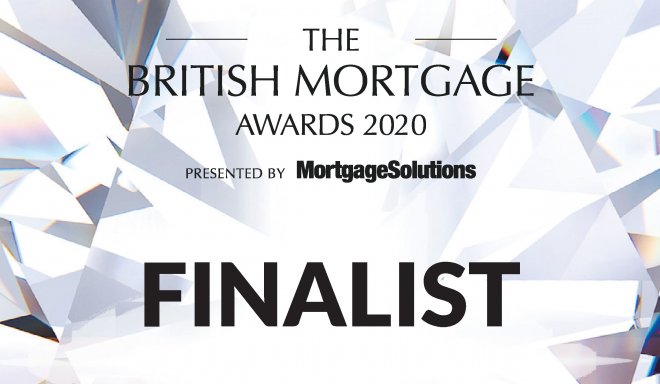 Thomas Oliver UK – Finalist in 2020 British Mortgage Awards
Tuesday 26 May, 2020
Thomas Oliver has been nominated as a finalist for the 2020 British Mortgage Awards, in the Business Leaders category for mortgage brokers with between 11 and 50 mortgage advisers. The awards had been scheduled to take place on Thursday 9th July, but the event will now be held on Tuesday 15th December at the Park Plaza, Westminster, London.
Debbie Bell, Financial Services Director, King's Group LLP, Thomas Oliver's Sister Company, said: 'It is a great honour that our mortgage broking team at Thomas Oliver has been nominated as a finalist at the British Mortgage Awards. We are extremely grateful to everyone who voted for us which is recognition of all the hard work undertaken by our Thomas Oliver mortgage brokers. We know that it is representatives from the mortgage industry who have voted and judged us on the mortgage advice and protection advice they have received from our mortgage broking team. All our mortgage advisors aim to offer outstanding customer service whenever we deal with any mortgage or protection enquiry, but it is great to be recognised for the financial planning and mortgage advice we offer. Our Thomas Oliver mortgage brokers work incredibly hard offering both mortgage and financial advice. We support all our mortgage clients whether you are a first-time buyer, buy to let investor or a client looking to remortgage their property. We work with mortgage clients across the south east of England but predominantly in North London, central London, Hertfordshire and Essex.'
According to the British Mortgage Awards website; 'In the 15 years since The British Mortgage Awards were introduced, the industry has undergone several seismic shifts. But each year our nominees and winners have demonstrated excellence in the intermediary sector. Every individual has shown a willingness to embrace change and innovate or adapt and seize the opportunity that change inevitably creates. This year our finalists will have navigated through unprecedented challenges to our market and to society and will have demonstrated an unwavering commitment to the best customer outcomes in such difficult circumstances.
Debbie Bell, Financial Services Director, King's Group LLP, Thomas Oliver's Sister Company, continued: 'We hope all our customers are staying safe and well during these challenging times. If you are looking for mortgage advice, please contact our Thomas Oliver mortgage broking team at our Goff's Oak, Hertfordshire head office on 01707 872000. We offer all prospective clients a free initial financial or mortgage consultation. Our mortgage brokers are qualified to review your financial circumstances and provide expert mortgage advice. Although we are currently not offering face to face mortgage advice, our mortgage brokers are still available and can assist you over the phone or via video conferencing. We can help you complete your mortgage application form and liaise with your solicitor, so your mortgage completes on time.'
Your property may be repossessed if you do not keep up repayments on your mortgage. Thomas Oliver UK LLP are appointed representatives of Openwork Limited which is authorised and regulated by the Financial Conduct Authority.