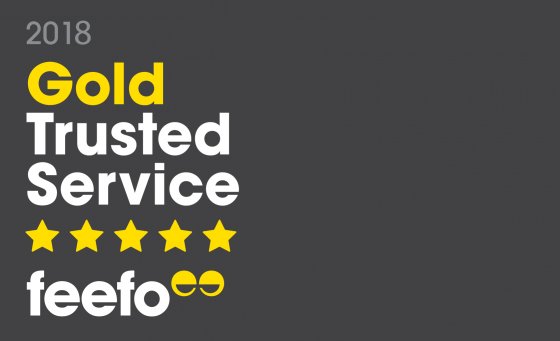 Thomas Oliver's sister company awarded Feefo Gold Trusted Service award
Friday 9 March, 2018
Thomas Oliver's sister company Kings Group has been awarded the Feefo Gold Service award, an independent seal of excellence that recognises businesses, including estate agents and financial planning companies for delivering exceptional experiences, as rated by real customers. To meet this criteria Kings Group collected over fifty reviews in 2017 with a Feefo service rating of between 4.5 and 5.0.
Created by Feefo, Trusted Service is awarded only to businesses that use Feefo to collect genuine ratings and reviews. Kings Group met this high standard, based on the number of reviews we collected, and our average rating.
According to Feefo 'This accreditation remains unique, as it is based purely on the interactions with verified customers. As all reviews are verified as genuine, the accreditation is a true reflection of a business' commitment to outstanding service.'
"Kings Group are delighted to receive this award from Feefo. When Kings Group provide estate agent services and Thomas Oliver provide financial planning advice for our clients we look to offer them the best service we can by listening to their financial requirements and understanding their financial goals and objectives. We look to work with our clients over the long-term so to be recognised for delivering exceptional service experiences is a great achievement"
Andrew Mabbutt, Chief Executive Officer at Feefo, commented: 'The Trusted Service award has always been about recognising those companies that go the extra mile. Once again, we have seen many incredible businesses using Feefo to its full potential, to provide truly memorable experiences for their customers – and rightly being awarded with our most prestigious accreditation. I look forward to the continual success of the businesses that work in partnership with Feefo throughout 2018.'
Feefo is a ratings, reviews, and customer analytics platform that provides the tools to collect genuine, purchase-verified reviews on behalf of over 4,000 businesses. Feefo ensures that all feedback is authentic, by matching it to a legitimate transaction; this is in order to increase consumer confidence, and combat the rising issue of fake reviews.