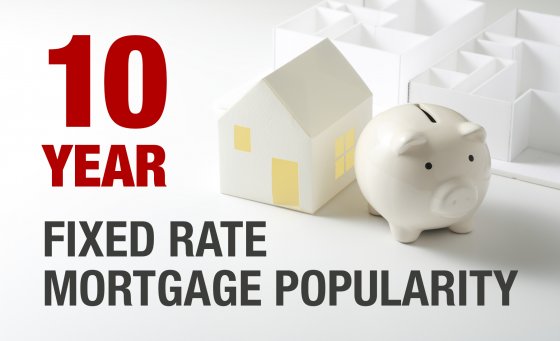 Why do 10 year fixed rate mortgages currently appeal so much?
Monday 25 February, 2019
Thomas Oliver's Hertfordshire Mortgage Brokers and protection specialists, Vishal Gulrajani and Thomas Wheatley review the 10-year fixed rate mortgage products and explain their currently popularity. They discuss why these mortgages could be suitable for anyone purchasing their first home or re-mortgaging.
Why are 10-year fixed rate mortgage products gaining popularity?
With all the doom and gloom around Brexit there is some good news for first time buyers and homeowners looking to re-mortgage as mortgage lenders have cut their rates in an increasingly competitive market. Over the last two weeks several lenders have repriced their products and the 10-year fixed rate is getting increasingly popular with consumers. The cuts come at a time when property sales are at their lowest levels for two decades. The cuts come as no big shock with mortgage lenders looking to secure their market share during difficult times.
Is now the perfect time for first time buyers to purchase a property?
Errol Hall, Mortgage Broker in Cricklewood, North London & Cheshunt, Hertfordshire said:
'We have seen an increase in first time buyers and a fall in investors looking to purchase buy-to-let investments so now could be the perfect time to buy your first home as there is less competition for houses and better mortgage deals available both on properties and finance. There has been an increase in demand for the 10-year fixed rate, with more lenders introducing this to their product range. As a result individuals are looking to lock in their mortgage rates for the long-term at competitive mortgage rates. Many clients who take our mortgage advice like these long-term products as they know how much their mortgage payments will be.'
What are the drawbacks when purchasing a 10-year fixed rate product?
Errol Hall, Mortgage Broker in Cricklewood, North London & Cheshunt, Hertfordshire continued:
However, when we are offering mortgage advice we remind clients that the drawback to fixing your mortgage rate for the long-term is that you are locked into that rate and if you have a change of circumstances, for example you want to move abroad, get divorced or move house you will have to pay an early redemption charge to change your mortgage product.'
New 10-year fixed rate products with no early repayment charges
Most mortgage lenders now offer a 10-year product with only a 5-year tie in and some lenders like Coventry Building Society will even offer you a flexi fixed rate for 0.1% or 0.2% above the normal fixed rates. The flexi fix allows you to break your fixed rate mortgage at any stage without incurring an early repayment charge so this acts as a best of both worlds approach and is very beneficial when you are undecided about your plans and don't want to commit to a ten year product.
Are you a first time buyer or looking to re-mortgage and want mortgage advice?
Thomas Wheatley, Mortgage Broker in Tottenham, North London said:
Overall the property market is stagnant but despite the uncertainty around Brexit there are still relatively attractive long-term mortgage rates available. Now is the perfect time to take advantage of relatively low mortgage rates as lenders are competing for mortgage business. We recommend any first-time buyers or anyone looking to re-mortgage review these mortgage products. The Thomas Oliver mortgage broking team can offer you a free initial consultation to discuss your mortgage requirements. Our qualified mortgage brokers work with clients in and around North London and Hertfordshire. We always look at a client's individual financial circumstances before deciding which mortgage product is most suitable for them. At Thomas Oliver we always give honest financial advice so please get in contact and book your free consultation with a local Thomas Oliver mortgage adviser near you. To find out more call our mortgage broking team on 01707 872000.
For more information read: